Insect Collages
The study of bugs, Entomology, is our new focus of study through the end of this semester. So for fun we created some Insect collages. I let my children create whatever insect they wanted or dreamed up. However, their insects had to contain the two characteristics that make a creature an insect. The first characteristic is that all insects have 6 legs. This is the telltale sign for identifying insects. The other characteristic is that all adult insects have are 3 body parts. They all have a head, a thorax, and an abdomen. Other than that my children were free to creative.
Supplies:
Construction paper
Magazines for clipping
Pastels
Scissors
Glue
Directions:
Using the magazines, find pages with pleasing colors. Next cut out a head, thorax and abdomen. (Using food items was a big hit with my crew)
Glue the three body parts onto a piece of construction paper.
Cut out circles for eyes from the magazines and glue them into place.
Using the pastels, draw 6 legs and antennae. Another thought is to outline the insect with a pastel, but not necessary.
Be creative and have fun.
We also looked at some artwork that the artists incorporated insects into their paintings. I have posted two paintings below. You can click on the pictures or go to All Creatures Great and Small to see more.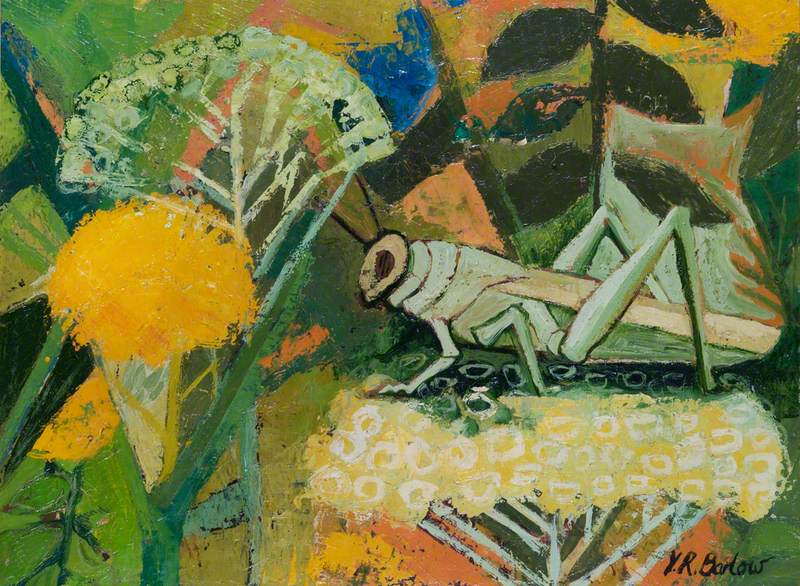 Yvonne Rosalind Barlow (1924–2017)
Rugby Art Gallery and Museum Art Collections
© the artist's estate. Photo credit: Rugby Art Gallery and Museum Art Collections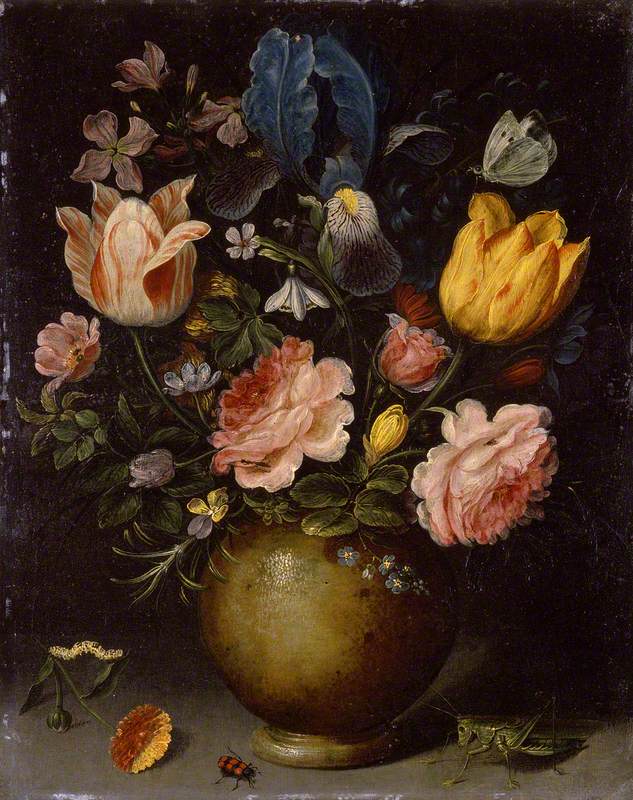 Floral Study with Insects in the Foreground
Andries Danielsz. (c.1580–c.1640) 
(attributed to)Norfolk Museums Service